We Are An Eco-Conscious Florist
OUR COMMITMENT TO YOUR ENVIRONMENT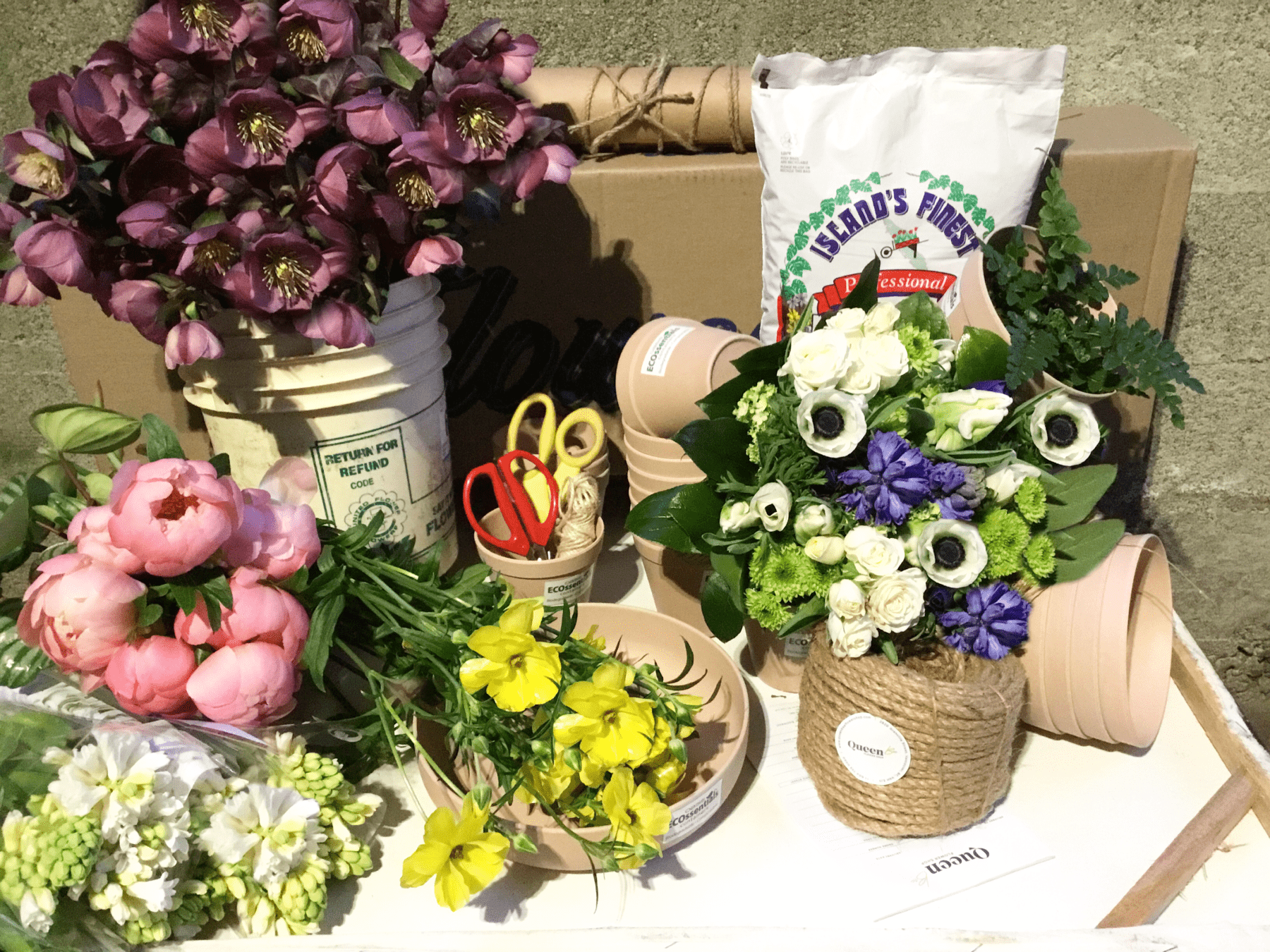 Our Pledge to your Well-Being:
A NASA study indicates that clean-air plants have the ability to detoxify the air in your home naturally. At Queen Bee Flower Shop we have a large stock of clean-air plants such as Sanseviera – Snake plants Pothos – Money plant, Aloe Vera, Ivy, Spider Plants, and Ferns. We specialize in helping clients to create greener living at home and work. We offer a variety of air plants, succulents, cacti, and tropical indoor plants. 
Studies also show that plant-presence in work and home environments go far beyond the aesthetic value they bring. They can:
they give assistance in breathing

they help deter illness

boost creativity

absorb background noise

reduce stress

enhance concentration and memory

purify the air

improve your mood

ensure a good night's sleep
Our Pledge to Nature
At Queen Bee Flower Shop we are actively working towards being an ethical and sustainable flower shop. 
To minimize our impact on the environment we:
Buy our flowers and plants from the United Flower Growers Co-Op in Vancouver

Offer local, organic, fair-trade, BC grown flowers that are seasonal

Recycle buckets from the flower auction and water picks from customers

Reuse and repurpose floral containers and materials 

Avoid the use of chemicals, preservatives and enhancement dyes when possible

Source and use biodegradable and recycled packaging and paper when possible

Carry biodegradable pots

Offer the choice of floral foam-free, chemical-free and plastic-free designs with recycled 

We donate spent flowers and plants to local non profit organizations so they don't go to waste